Mercy Hospital St. Louis
David C. Pratt Cancer Center
Saint Louis, Missouri
Size: 100,000 square feet
Managing Principal: Steve Hartke
Key Personnel: Jim Frechman, Facility Planner/Programmer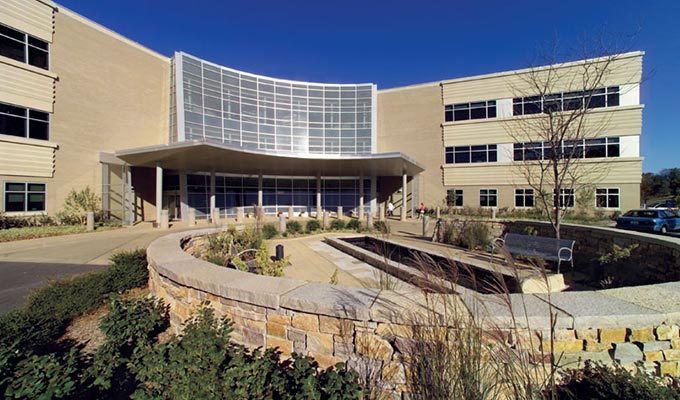 The 100,000 square foot David C. PrattCancer Center has established a fully integrated diagnostic and treatment center for oncology patient care in a comfortable, attractive and convenient setting within the Mercy Hospital St. Louis campus. The first level houses patient reception, cancer information, radiation therapy, diagnostic imaging and an education conference center.  Two-thirds of the building houses both adult and pediatric oncology physician practices, located on the second and third floors.
The David C. Pratt Cancer Center offers a full spectrum of care including PET scanning, multi-slice CT scanners and other advanced treatment techniques.
TKH served as lead programmer working with administration and an executive steering committee to identify the space need requirements and desired operational impact.  TKH then led the schematic planning effort, working with the end user in refining the plan to achieve the most flexible adjacencies.