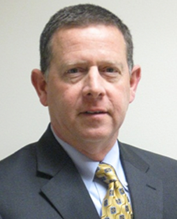 ST LOUIS, MISSOURI (April 25, 2016) – Tchoukaleff Kelly Hartke, Inc., healthcare facility planning, design, and program management firm, today announced the promotion of Jim Frechman to the position of Principal.
"Jim has been an integral part of our healthcare focused planning and design programs over the last 17 years. We are thrilled to have Jim promoted to this key position of Principal, and look forward to his involvement in the continued strategic development of TKH," said Steve Hartke, President, of TKH, Inc.
Jim joined the company in 1998 as Healthcare Planner. He has over 28 years of experience in the field of architecture with approximately 24 years concentrated specifically in healthcare design.  Jim's experiences in Medical Planning have focused on working closely with owners, steering committee members, and key user group representatives to help define project visions and goals, engage the appropriate resources and work groups to better inform decision making and program needs, develop concept diagrams, and address patient and staff flow efficiencies including their functional and operational needs.
TKH, Inc. provides planning, design and program management for multiple client bases, including leading providers of healthcare, both locally and nationally. TKH, Inc. has serviced hundreds of hospitals and healthcare facilities since business establishment in 1991.  The company's website (www.tkhinc.com) contains more information.